About Lancer
Lancer Kind grew up on a farm in Montana where his nearest neighbor lived two miles away. This means he had a lot of time to read his mom's science fiction. It's this genre that he blames to this day for getting him into trouble while growing up, such as the time he made an electric go-cart with a Radio Flyer wagon, an electric motor, and his dad's favorite extension cord.
His job as a computer consultant puts him in strange situations faster than he can write about using the short story or novel form. After recounting such a situation to his boss, it was suggested he write them into white papers. Lancer pretended to mishear white paper as comic and instead produces Scrum Noir, an online comic.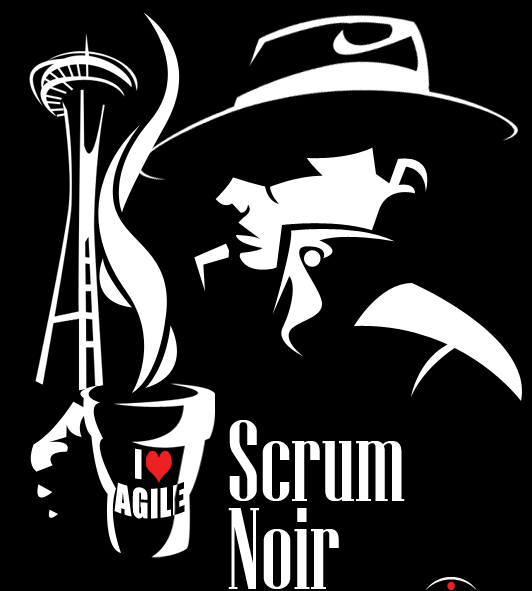 Each episode tells the adventures of a hard-boiled computer consultant named Ace who helps software teams overcome trouble during their transition to agile methodologies.
Today, Lancer is active in the SF community. When not snowboarding, or doing Agile Software consulting, he's writing fiction that entertains and attempts to make you think about the problems of today. His work appears in several anthologies such as Ruins Terra (ed. Eric T. Reynolds), Speculative Realms (ed. Sasha Beatie), and The Book of the Exodi (ed. Michael K. Eidson).
He also has a YouTube channel where you can see a teaser about Moss Memoirs, Scrum Noir, and learn about Agile software development.
Lancer's current project Agile Noir , a business novel (like The Goal ) about Agile software development which uses a science fiction story to entertain and explain the benefits of agile software development over waterfall-style software development. The crazy thing is that he's using an Agile process to write the Agile book.  The "Making of Agile Noir" is documented at Using Agile to Write Agile Noir.  Lancer's looking for a publisher so if you are one or know of one that is interested, get in touch with him using the contact info below.
You can contact Lancer at:
Twitter: @LancerKind
call: 208-964-0837
WeChat/微信: LancerKind1234
skype: lancerkind